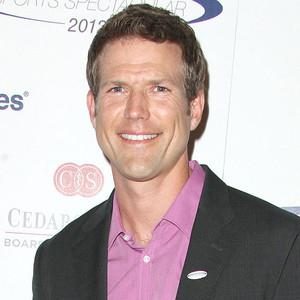 Former Bachelor Star Dr. Travis Stork Ties the Knot!
Tue, 03 Jul 2012 04:48:44 PM PDT
You may remember watching Dr. Travis Stork look for true love on The Bachelor: Paris more than six years ago, but the real deal hasn't happened until now. The Doctors cohost happily married his longtime girlfriend Dr. Charlotte Brown on Saturday, People reports. "My days as a 'bachelor' are nearing an end! My wedding ring has arrived ... getting excited!," Stork tweeted last month. The reality star wed his pediatrician girlfriend of three years during an intimate ceremony in the Colorado mountains. The couple got engaged last year during a romantic getaway to Hawaii. Congratulations to the newlyweds!