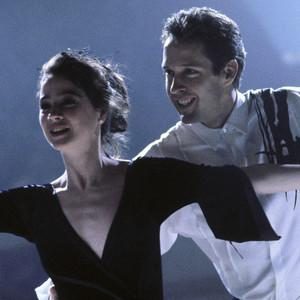 The Olympics Go to the Movies: Sweat, Tears, Triumph and Toe Picks!
Tue, 17 Jul 2012 01:45:25 PM PDT
What has more built-in drama than the Olympics?! From Chariots of Fire to The Cutting Edge, the quadrennial celebrations of athletic skill and national pride have provided endless fodder for Hollywood, be it in the form of a based-on-a-true-story cheer- and tear-jerker or a fictionalized account of an arrogant figure skater whose Olympic hopes rely on a rogue hockey player. Why didn't Moira Kelly and D.B. Sweeney make more movies together?! So, with the Games of the XXX Olympiad—aka the 2012 Summer Olympics in London—upon us, let's take a look at the stories of Olympic sport and the do-or-die athletes going for the gold that have made it to the big screen.