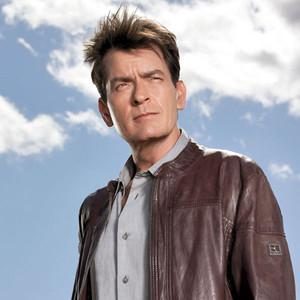 Charlie Sheen's Anger Management: Save It or Sink It?
Thu, 28 Jun 2012 04:40:22 PM PDT
Can Charlie Sheen survive on his own without the other one and a half men?  That was the question on everyone's mind leading up to the premiere of the former Two and a Half Men star's new FX series Anger Management, which debuted tonight. And we're dying to know what you thought of the controversial actor's new show. So the time has come for you to weigh in on Anger Management: Sink It or Sink It? And to see what others thought, too... MORE: Charlie Sheen: What's It Really Like to Work With Him? Anger Management Cast Tells All! Based on the movie of the same name, starring Adam Sandler and Jack Nicholson, Anger Management centers on a former baseball player (Sheen) with rage issues who becomes an anger management therapist. So it's kind of like Major League mixed with a bit of Sheen's real-life drama...slightly dramatized! We recently caught up with Sheen's castmates at the big premiere party for Anger Management, where they told us what it's really like to work with the star. "We just got along and had a great time and instantly became friends," Selma Blair revealed to us. "All you've ever heard about Charlie for work is, really, when he's there, he's there. I've never heard anything but wonderful things. I could use a little drama in my life. I was like, 'Bring it, Charlie!' but nothing." While Sheen doesn't believe in therapy, he reported that he's happy to be "in the chair and not on the couch" while portraying his character, Charlie. "I based [my character] on a guy—who I cannot reveal, who helped me out a lot. It's an homage to him."